Product Description
OA Knee Brace Osteoarthritis For Arthritic Knee
Product Name: Medical External brace - Osteoarthritis Brace

Specifications: Universal Left/Right

Spec. Varus Valgus
Universal 31-74 31-74

Product composition:
Consisting of polymer shell, alloy bracket, textile fabric and nylon buckle.
Product features
1.Double inside and outside adjustment design, Transfer the load in knee joint cavity to varus or valgus;
2.Streamline design, in line with the physiological curve of patients' legs, making it comfortable to wear;
3.Clamping block type angle adjusting device can adjust knee joint flexion and extension angle according to needs;
4.Quick adjustment buckle, more convenient operation.
Scope of application
It is suitable for patients with mild knee internal, external, osteoarthritis and ligament instability.
Method of use
1.Open the product buckle and loosen all the fixed binding bands;
2.Patient sitting in a chair with knee flexion to wear the brace.
3.Place knee brace in the lateral, align hinge with center of knee joint.
4.Buckle the buckle successively and fix the binding belt;
5.After putting on brace, bend knee and take a few steps to check the tightness of strap.
6.Adjust the angle of valgus or varus according to the requirement of doctors.
Angle adjustment clamping block instructions
The Angle adjusting clamping block is mainly used to adjust the knee joint flexion and extension Angle. Different clamping blocks
are installed to adjust the knee joint flexion and extension Angle. The appropriate adjusting clamping block should be selected
according to the needs under the guidance of doctors.Each group of clamping blocks include:
Extend Angle blocks:0º 5º 10º 15º 20º 25º
Buckling Angle block:0º 30º 45º 60º 75º 90º
Calf binding band instructions
The main function of the leg binding band is to increase the fixing effect of the product. It can be used according to the actual
situation by increasing the wrapping area of the legs to increase the support.
Washing instructions
1.Textile parts shall be cleaned with normal temperature water and neutral detergent, do not rub, dehydrate or dry clean;
2.Don't use bleach to clean;
3.Leave to air-dry;
4.Keep the product away from heat source to avoid deformation and cracking;
5..Plastic pieces can be washed with wet towel neutral detergent.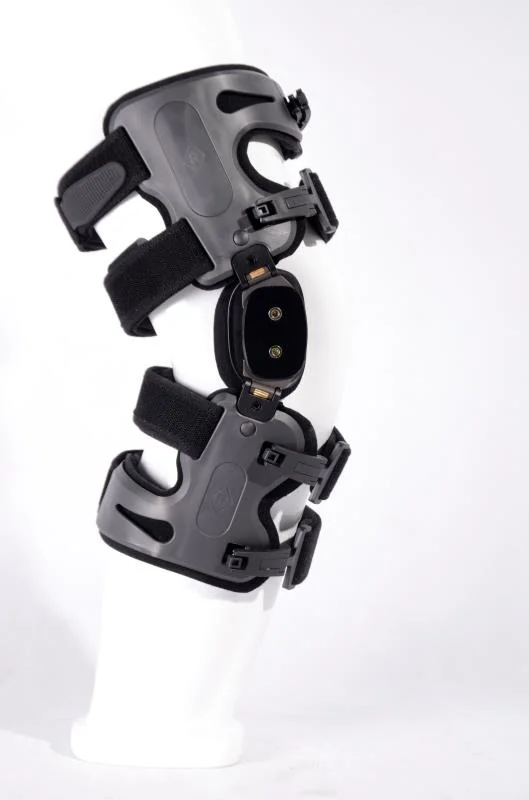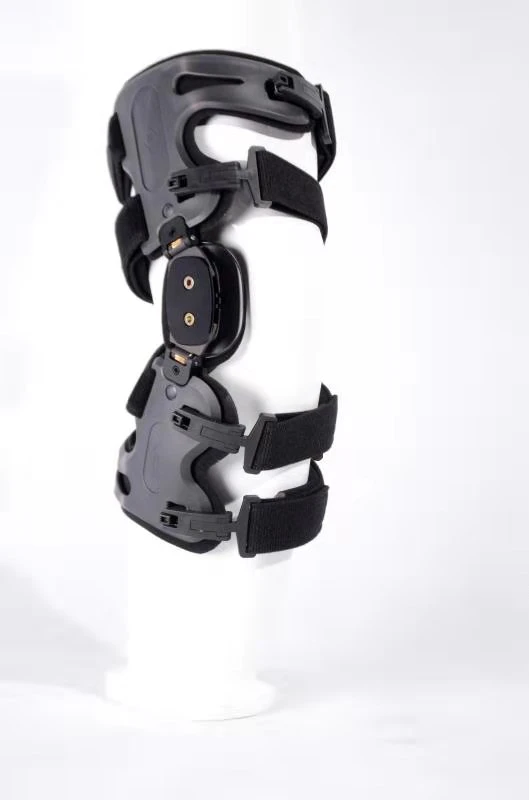 Packing & Delivery
One piece each small bag
All the international express and transportation is available with best price and service.
Shipping ways: DHL, UPS, FEDEX, EMS, TNT, AIR, SEA
Beijing Jinwei Kangda Medical Instrument Ltd. is a professional manufacturer of medical polymer orthopedic instruments and sports protective equipments which specialize in these products' research and development, production, sales at home and abroad.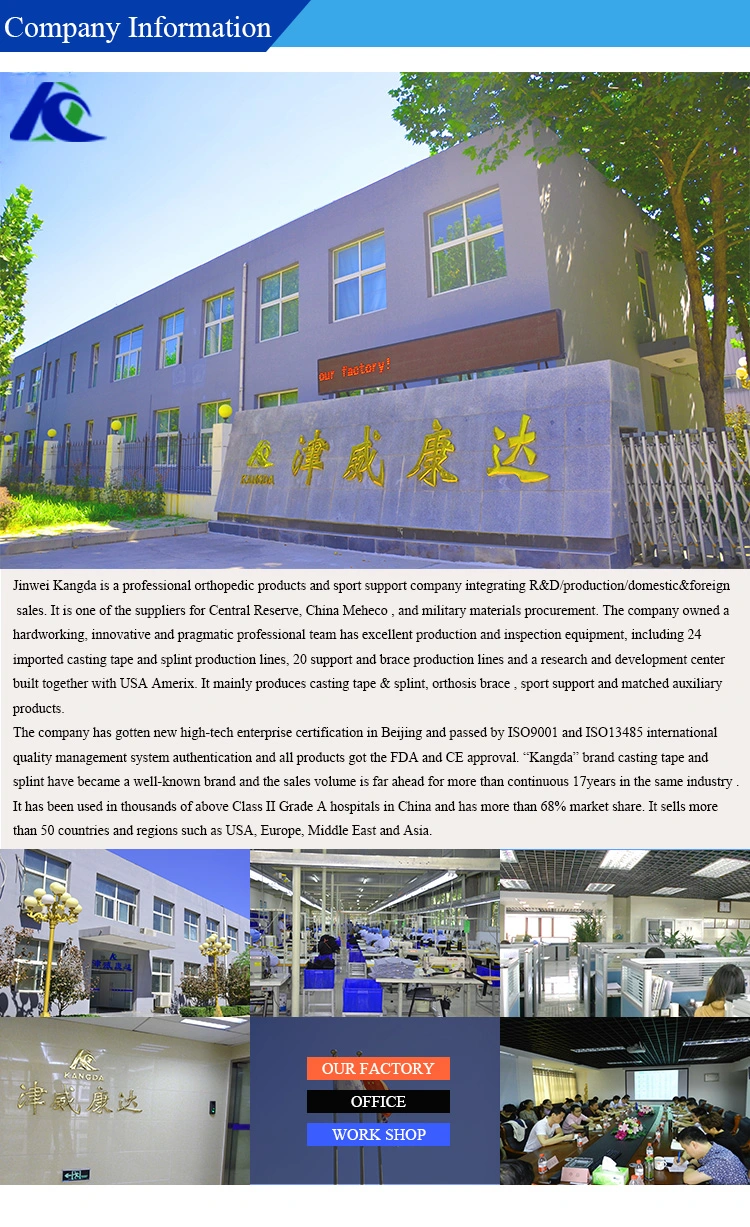 We have 24 imported assembly lines and a research & development center cooperated with American company, and produce more than 20 kinds of medical therapy and rehabilitation equipments like medical polymer orthopedic casting tape and splint,orthopedic brace, sports protective equipment and rehabilitation equipment and so on.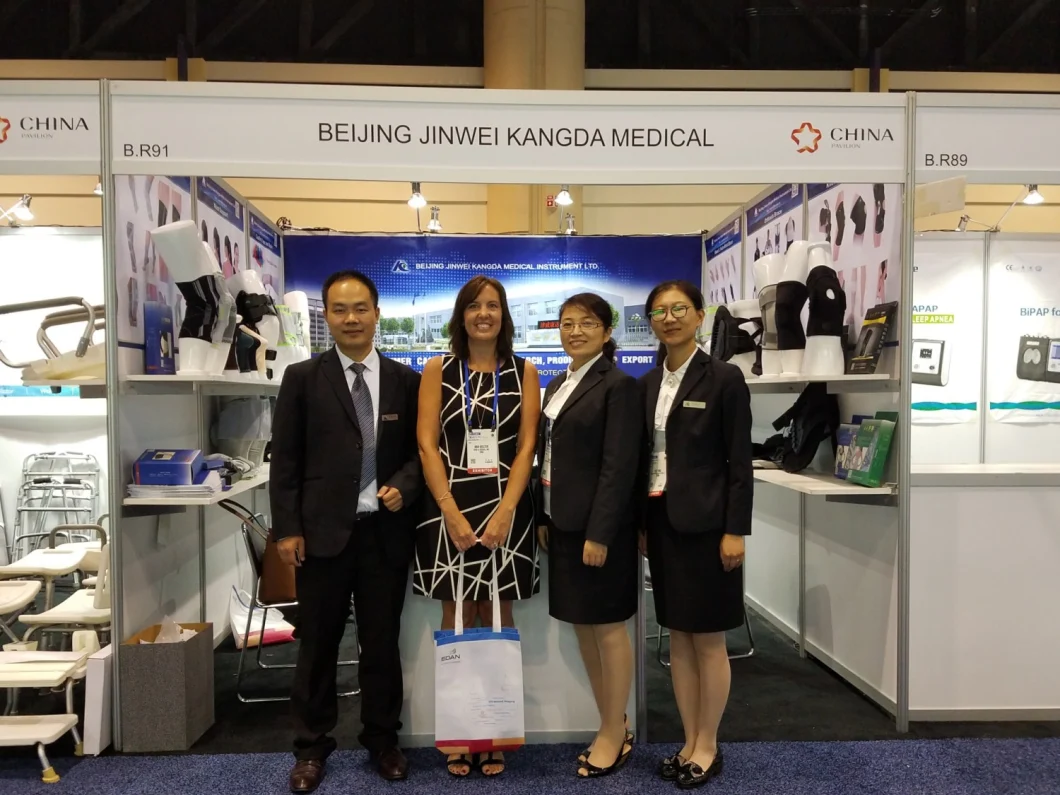 Our corporation has qualified the International Quality System Certification of ISO9001:2008 and ISO13485: 2003; our products have been obtained the certificate of American FDA and European CE.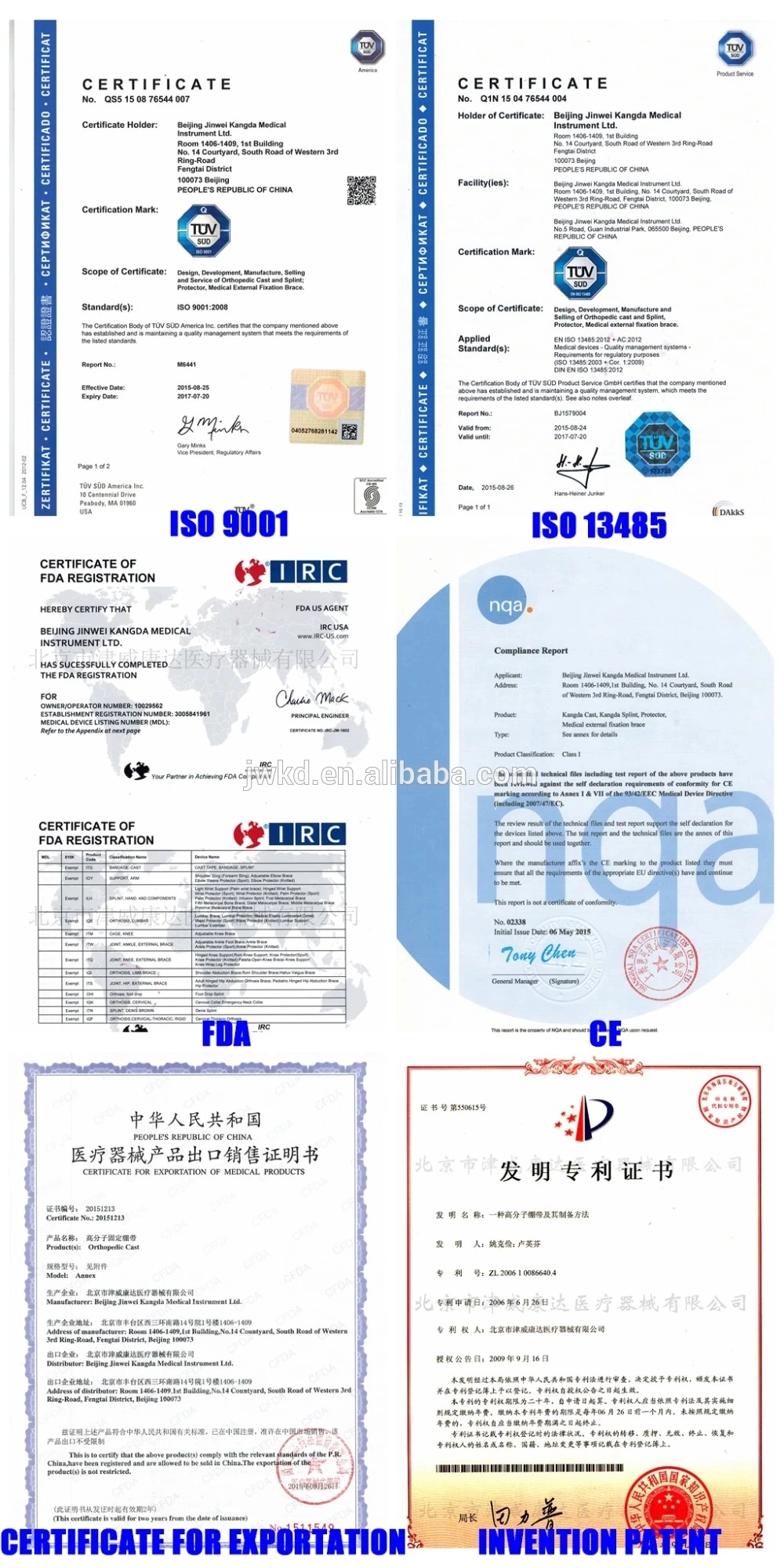 Why choose JINWEI KANGDA?

A. Export department delicated since 2001.
B. Return policy.
C. 3 years warranty period.
D. High quality with authorized certification, CE, ISO, FDA etc.
E. Professional engineer team with best technique support.
F. 24 hours on line service, response rate is up to 100%.
The products are exported to USA, Europe, the Middle East, Southeast Asia and more than 40 countries and region.There are 200 new customers in 2018 ( old customers not in).
No complains from customer,please find the good feedbacks on alibaba as follows:
[ TRUST YOU WILL LIKE OUR SERVICES, QUALITY AND PRICE ]

YOUR MONEY IS SAFE WITH US.